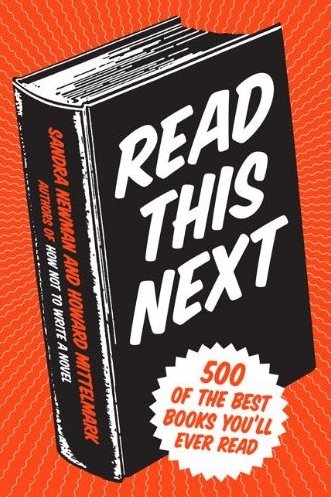 Our new book, Read This Next, will be published in the US on November 2 and in the UK on December 2 (to allow for Daylight Savings Time). Here are just some of the things people have been saying about it:
"Easily the most entertaining guide to great reading."
"So good it will probably increase in value, making it a fine investment opportunity."
"If you only read one book this year, you're probably not in the demographic we're looking for, so never mind."
Okay, they were people in the publicity department, but they're still people as far we're concerned, and Read This Next is still a very entertaining look at over 500 great books you might have missed. It was written to be of equal use to people in book groups, people not in book groups, and their friends. Read This Next provides funny, provocative questions to consider, intriguing historical and biographical details about authors and their times, and the signature humor that has made How Not To Write A Novel a favorite in three four languages and any number of dialects.
You can find out more about Read This Next at the Read This Next website, where you can also learn more about Barrington Hewcott, the richest man in the world.